Brazil Culture - Experience it!
These Reasons Alone Are Enough To Visit This Amazing Country
Sugarloaf Mountain
Christ the Redeemer
Sao Paulo Business Mecca
Beaches of Florianopolis
Amazon Jungle
and so much more...
Brazil is the largest country in South America. They are also the only country that speaks portuguese. Portueguese has some similarities to spanish but it is still very different. Some of the words are the same but the pronunciation is different.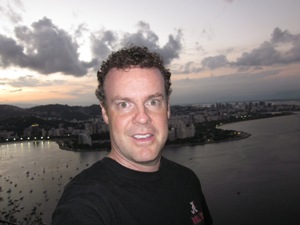 The beauty of Brazil is one of it's most striking features. Christ the Redeemer overlooking Rio de Janeiro and it's beautiful beaches, the Amazon river and rain forest, Florianapolis and it's numerous beautiful beaches (more than 500).
You also have the world renowned Rio de Janeiro carnival. It's an annual festival held 46 days before Easter. There are parades with beautiful costumes with non-stop music and dancing.
Brazil soccer is by far the most popular sport. The national Brazil team has won the FIFA World Cup a record 5 times. Going to a soccer game in Brazil will give you a new appreciation for their passion for soccer.
When you also look at the fact that the World Cup will be hosted in Rio in 2014 and the Olympics in 2016, it is definitely a place internationally recognized. It's time you got involved and check it out yourself.
I moved to Rio de Janeiro and love it. I want you to experience the wonderful Brazil culture like I have. I want to encourage you to come and taste it for yourself - you won't regret it.