Amazing Brazil Facts & Information
Amazing Brazil facts and information are easy to find in this very rich and diverse country. From Brazil history to the current booming Brazil economy, there is an abundance of Brazil facts and information to share.
Brazil girls are recognized around the world for their stunning beauty. They are exotic, in top physical shape and not afraid to show off their body. They smile constantly and love to have a good time. There are many famous supermodels from Brazil and they have a great zest for life that is unmatched. When men see a Brazil beach girl, their heart stops a little. Here are 5 reasons why guys like them so much.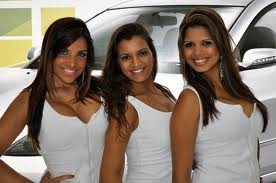 The Brazil climate fluctuates greatly throughout the regions. This is important Brazil information to know when you are traveling. These are the six climatic regions: humid subtropical, semiarid, subtropical highland, tropical monsoon, tropical rainforest and tropical wet and dry.
On a map the climate is divided into five.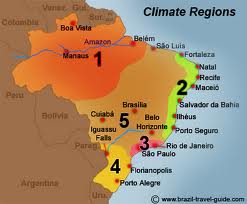 The Brazil economy is the 7th largest in the world. Did you know that information on Brazil? When most people think of Brazil they think of Carnival, they don't think of the economy. That's why it is surprising to hear. That puts it above countries like Canada, and Italy. Not only is it one of the largest economies in the world, it is also one of the fastest growing.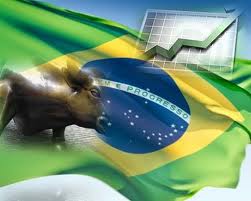 The Brazil tourist visa procedure is of utmost importance when traveling to this amazing country. While Americans can usually get a Brazil Tourist visa without too much trouble, it would be best to know the essentials before submitting the application; this helps to considerably cut down the processing time. So, here are the 5 must know facts that will make things simpler for you.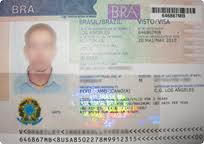 Brazil currency - The Brazil currency is called the real and its sign is "R$." If you are planning a trip to Brazil, you should know what their currency is. Its ISO code is BRL, and the real is subdivided into 100 centavos or hundredths. Money is a thing not many people care to learn much about, but it can be just as interesting as other cultural aspects of a country. Listed in this article are 5 interesting Brazil facts about the real.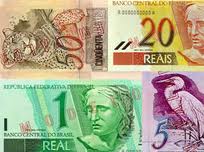 Brazil Flag - When you think of the Brazil flag the colors of green and yellow come to mind, but there are a few facts you might not have known about it. The Brazilian flag has had many face lifts and many rejected designs, but we can all agree that it is one of the most recognizable flags to date. There might not have been much order in finding the perfect flag, but it has definitely progressed.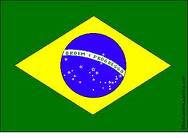 Brazil History - Brazil history is a treasure trove of interesting facts and amazing adventures. If you are planning a visit to this South American country you may want to discover some of these Brazil facts before your trip. Then you will have a better understanding of the culture, history and people.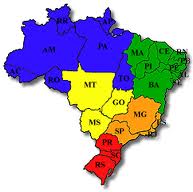 Brazil Holidays - Brazil holidays are a huge event in the country and there are several throughout the year to celebrate. There are national holidays that everyone celebrates and others that are regional and for designated municipalities. Every state and city will celebrate independently, ensuring that there are fiestas and holidays all year round.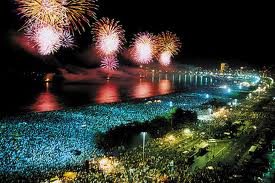 Brazil Language - Brazil language is made up of a number of different languages. While the official language of Brazil is Portuguese, you will find that 82% of the people speak English. The Spanish tongue makes up another 10.7%, with Asian and Pacific Island languages also being spoken there. You will also find that Italian, German, Amerindian, and Japanese are also languages spoken in this, the largest country in South America.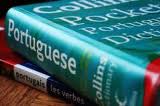 Brazil Religion - Brazil religion plays a major role in the lives of most of the people in this largest South American county. What are the top five religions in Brazil? Brazil has a population of over 190 million people. Here are some interesting Brazil facts: Around ninety percent of this population identifies with some sort of religion. It was in 1891, when the Brazilian Republican Constitution was set forward that Brazil finally ceased to have an "official" religion. Just like the USA, Brazil can practice freedom of religion thanks to the newest constitution that was adopted in 1988. In this article are the top five religions in Brazil today.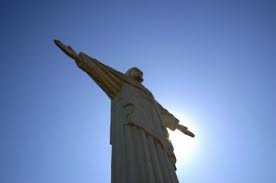 Brazil flowers are incredibly beautiful, and will guarantee to brighten up any area which they are placed within. Brazil is a very diverse country, with a huge amount of different ecosystems providing a vast array of flora and fauna. The country is considered to have the largest collection of beautiful and unusual flowers in the world. There are several different flowers which are native to Brazil, which are stunning.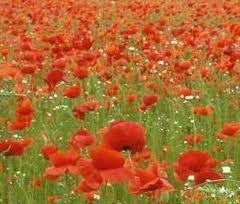 Brazil People are probably not what you think about when you think of Brazi but they should be. When you think about Brazil you probably think about things like Carnaval and beaches. There as so many things to love about Brazil, and the people should be on top of that list. Here are seven good Brazil facts about why you will love the people of Brazil.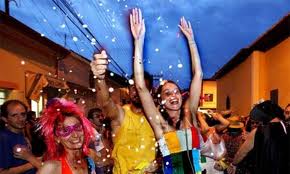 Brazil Population grows every year as more people are born in and migrate to this incredible country. Brazil is the largest country in South America and is the world's fifth most populated country in the world, with a population of just over 190 million people. Check out these interesting Brazil facts about the population.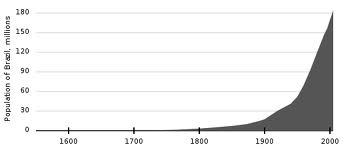 Brazil Jewelry is an important part of the culture and diversity. Did you know that Brazil is the world's leading source of both precious and semi-precious stones? One state in Brazil that is to the West of Rio is called Minas Gerais, which translates as General Mines. This state is famous for its abundance of gorgeous emeralds, aquamarines, topazes, and other beautiful gems. Rio contains two popular international jewelers, known as H. Stern and Amsterdam Sauer. Check out these interesting Brazil facts about their jewelry.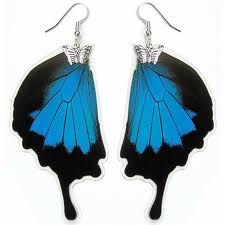 The Brazil Capital today is Brasilia, but that has not always been the case. Up until 1960 the capital of Brazil was Rio de Janerio beginning in 1763, and prior to that it was Salvador from 1549 to 1763. This new capital city had been in a state of limbo for a hundred years after a bill was presented to the Brazilian assembly suggesting that a new capital be constructed that was more secure, away from the sea where it was susceptible to invasion by marauding navies. The bill was passed and remained in the constitution but it was not implemented until Juscelino Kubitschek became President of Brazil and coined the slogan, "50 years in 5." Check out these interesting Brazil facts regarding Brasilia.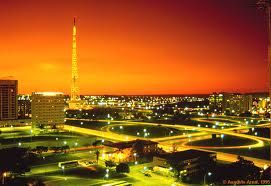 A Brazilian Model is considered one of the most gorgeous women in the world and these women are the top of their class. There are other models all over the world, however, none as stunning or as beautiful as the models who have originated in Brazil. Not only do the models from Brazil look stunning, but they ooze sex appeal and sophistication. Brazilian women are known for being confident valuing both their appearance and mental abilities. Check out these top 5 Brazilian models.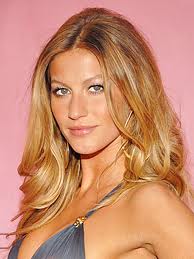 Brazil beaches are part of what makes Brazil such a popular destination as well as what the people are wearing, or rather, not wearing, when they go to the beach. Brazilians have made the very itty bitty bikini popular. But Brazilian beaches are about more than swimwear. Beaches in Brazil consistently show up in lists top beaches in the world. It's hard to narrow down all the beaches in Brazil to the top seven, but here they are.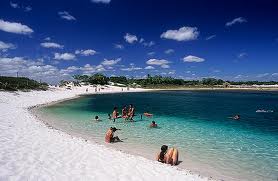 The Brazilian Bikini is world famous for many different reasons, and it is often debated if this style of bikini can make any girl look incredible. Although there have been many different designs of bikini over the years, Brazilian swimwear is considered the sexiest. It is very similar to an average bikini; however, there is noticeably less material at the back. Check out these 5 Brazil facts you didn't know.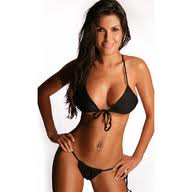 Brazil Time zones are an issue that is discussed a great deal when people look to travel to this incredible country. Travelers like to know whether the time in a country they plan to visit differs from that in their own and by hoe much. For many people having the correct Brazil information will make their vacation far more enjoyable. The fact that Brazil has three time zones can seem complicated, however, once you learn more about them it becomes more clear.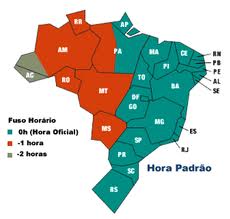 Brazilian Actors are idolized here in Brazil. Clearly, Brazilians have plenty to be proud of - including being the homeland of some very talented actors and actresses. Some of these actors may be people you've heard of before or seen in movies and television programs, whole others may be entirely unfamiliar to you. If you'd like to know who the five most famous actors in Brazil, keep reading to learn a little about these Brazilian celebrities.
As you can see, there are a lot of great Brazil facts and information to be learned and discovered. The best way to get information about Brazil is to go there yourself and experience it for yourself. I hope this Brazil information has whet your appetite on coming to this amazing country. Every time I walk beside the beaches in Rio I think that everyone needs to come here and see for themselves. Pictures just can't do it justice.
Home
›› Brazil Facts and Information