Brazil Beaches - 7 Best in the Entire Country
Brazil beaches. It is impossible to separate one from the other. Part of what makes them so popular is what the people are wearing, or rather, not wearing, when they go to the beach.
Brazilians have made the very itty bitty bikini popular. But Brazilian beaches are about more than swimwear. Beaches in Brazil consistently show up in lists top beaches in the world. It's hard to narrow down all the beaches in Brazil to the top seven, but here they are.
1. Lagoinha do Leste, Florianopolis, Santa Catarina. Florianopolis is an island. The gem of this beautiful island is Lagoinha do Leste, on the south side of the island. It's off the beaten track, so you won't have to fight crowds. To get there you can either take a truck through the rainforest or take a boat trip. You can also camp here. Just pick the site you want and pitch your tent.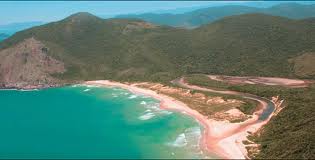 2. Praia de Canoa Quebrada, Conoa Quebrada, Ceara. This beach is located in the former fishing village of Canoa. Canoa has embraced tourists, and now has lots of fun things to do, like snorkeling and kitesurfing. It also has the town beach. It's a wide sandy beach. The seas there are calm, which is what makes it great for all kinds of water sports.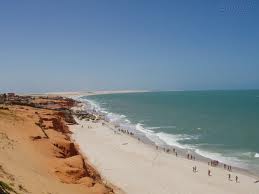 3. Jericoacoara, Fortaleza, Ceara. Just call it Jeri. Like other Brazilian beaches, it has miles and miles of sand. What sets it apart are the fresh water lagoons. These lagoons are nestled among the miles of sand dunes on the inland side of the beach. 

4. Alter do Chao, Para. One of the best Brazil beaches isn't anywhere near the ocean. It's located in the heart of the deep Amazon rainforest. It s the perfect place for you to relax. You can hang out of the beaches, and then enjoy the freshest fish you will ever have in your life. No one ever thinks of beaches in the rainforest, but this one will change minds.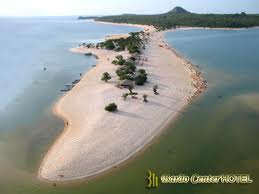 5. Atalaia, Fernando de Noronha. This is a small group of islands can be found off the north east coast of Brazil. The amount of visitors is strictly regulated. Atalaia is the perfect beach for people who want to snorkel and find a lot of sea life. The waters are very clear, making it easy for you to find just about any kind of fish or sea creature you could want.

6. Arpoador, Rio de Janeiro. No list of the best Brazilian beaches can miss Arpoador. This beach is linked to Rio's other famous beaches, Ipanema and Copacobana. But, it's more of a locals beach than a tourists beach, so it's less crowded. Because they light it up at night you can enjoy it any time. This is the place to go surfing or bodysurfing.

7. Praia de Fazenda, Sao Paulo. This beach meets a nice wide bay. You can go across the river to get to 2 miles of beach where no one else goes. You can feel like you are the only person in the world. Try kayaking in the bay and watch for dolphins and whales.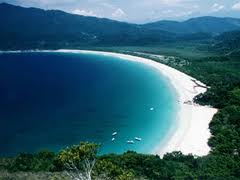 Check out these Brazil beaches the next time you need to get away, and you will find out why they are the best.