Brazil Girls - 5 Reasons Why Guys Like Them So Much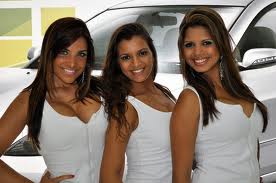 Men love Brazil girls. What is not to love? They are exotic, in top physical shape and not afraid to show off their body. They smile constantly and love to have a good time.
There are many famous supermodels from Brazil and they have a great zest for life that is unmatched. When men see a Brazil beach girl, their heart stops a little. Here are 5 reasons why guys like them so much.
Brazilian Women Are Exotic - The racial mixing throughout the years has created an exotic and sensual woman.Brazil girls are known for their exotic features and sultry, good looks. If you want to experience these beautiful women in all their exotic glory you have to experience them in the Carnival in Rio. Brazilian girls are in their full glory at Carnival. They dress up in feathers in all the appropriate places and they have flamboyant head pieces that rival Las Vegas showgirls. They parade down the streets on floats and on foot. It is in Mardi Gras style but with Brazilian girls.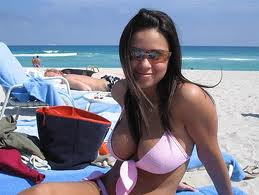 In Great Shape - Brazilian girls are in top physical shape and are not afraid to show off their bodies. They are very physically fit and pride themselves on their bodies. Many people call their style of bathing suits dental floss but we are sure that no one is complaining. There is a reason that the Brazilian wax is so famous in Brazil and all over the world. Women in Brazil need this because of their attire on the beaches. The beaches in Brazil are filled with these sultry, scantily dressed women. The Brazil beach girl is a dream for many men.
Smile & Attitude - If you want a woman that smiles constantly and has a great attitude then a Brazilian girl is the one for you. They love to dance and party in the streets. Carnival is a dance party for these beautiful women. They dance their way down the street and into the hearts of many men. There are surely many men that will lose their hearts during Carnival time.
Supermodels -There are many famous supermodels from Brazil. Some of the most exquisite women on the runways are from Brazil. You cannot look through magazines without seeing one of these exotic women. It could be argued that they are some of the most beautiful women in the world.
Love for Life - They have a zest for life that is lacking in other parts of the world. They love life and it shows in how they love their life. Their zest for life is contagious and men are drawn to them because they want their positive energy to wear off on them.
For whatever reason it is there is no question that men love Brazilian women. These amazing women stand out as some of the most beautiful in the world. If you are looking for an exotic, positive, physically fit, fun loving woman then you can find her in Brazil. Men love Brazil girls and Brazilian girls love them back. It is a perfect match. A match that is made in Rio De Janeiro, Brazil.