Brazilian Actors - Who Are The 5 Most Famous Brazilian Actors?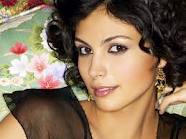 Brazilian actors are idolized here in Brazil. Clearly, Brazilians have plenty to be proud of - including being the homeland of some very talented actors and actresses.
Some of these actors may be people you've heard of before or seen in movies and television programs, whole others may be entirely unfamiliar to you. If you'd like to know who the five most famous actors in Brazil, keep reading to learn a little about these Brazilian celebrities.
Morena Baccarin
Morena Baccarin was born in Rio de Janeiro, but moved to New York City at the age of 7. She attended the Laguardia High School of Music & Art and Performing Arts, followed by Julliard. Baccarin is best known to Americans for her work in science fiction programs including the cult favorites Firefly and Stargate SG-1.
Rodrigo Santoro
Santoro has worked in both Brazilian and US television and movies, being best known in the US for being on the TV series Lost, where he played Paulo. He also played Xerxes in 300 and in Brazil, he is known for programs including Som e Furia and Pastores da Noite.
Alice Braga
Alice Braga is an accomplished actress, having appeared in the acclaimed film City of God as well as in I Am Legend and Repo Men. She continues to work in both the USA and Brazil and has been acquiring a growing number of fans worldwide.
Bruno Campos
Bruno Campos was born in Rio de Janeiro, but has lived all over the world, including in Canada, the US and Bahrain. His first film was the Brazilian movie O Quatrilho; however, American viewers may know him best for his frequent portrayal of physicians on American TV programs including Nip/Tuck, Royal Pains and The Closer.
Sonia Braga
Long a major film star in Brazil, Sonia Braga starred in hit movies including Eu Te Amo and Gabriela. She has also made an impression on audiences in the US and around the world with her roles in Kiss of the Spider Woman and Angel Eyes as well as on television, where she has appeared on programs which include The Cosby Show, Sex and the City and many, many others. Interestingly enough, acting talent seems to run in the family; she is the aunt of Brazilian actress Alice Braga.
Whether or not you speak Portuguese, you're probably at least somewhat familiar with the work of these Brazilian actors; you may even be surprised to find out that these actors and actresses happen to be Brazilian celebrities. Brazil has produced more than its share of talented actors - and with a long cinematic tradition of its own, this South American nation has yet one more thing worth bragging about.