2016 Summer Olympics - 5 Reasons Why Rio Was Chosen & You Should Come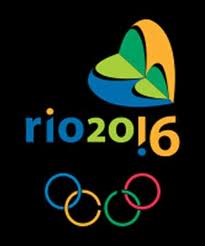 The 2016 Summer Olympics is being hosted by Rio de Janerio and is guaranteed to be a vibrant and lively event. The country expects thousands of people to attend this explosive and spectacular event ensuring that it is as amazing as all fiestas in Rio. With breath taking scenery, an electric atmosphere and incredible sporting facilities, the 2016 Olympics will be a huge success.
First Time in South America - Although there were other contenders for the 2016 Summer Olympics, Rio was chosen for many reasons. This is the first time that the summer Olympics will be held in South America. Rio is an exhilarating city that has so much to offer visitors from the moment they enter, including the incredible beaches, stunning mountain ranges and crystal blue seas. Although the scenery is incredible, the facilities are also very good. Huge Investment - The investment that has been placed in the 2016 Olympics in Rio is phenomenal, and will ensure that the competitors and spectators have the best facilities possible. State of the art buildings have been designed and created to ensure that Rio makes a statement. The theme that Rio chooses for their Olympic games is "Live your Passion" which sums up, everything that Rio stands for. The whole city is behind the hosting of the games, and it will be an amazing event.
It's Rio de Janeiro (nuff said) - Rio is considered the cultural center for Brazil, therefore, being the perfect place to host the Summer Olympics in 2016. The history that surrounds the city is amazing and the four zones that will predominantly host the events are going to benefit a great deal. Barra, Copacabana, Maracana, and Deodoro will be used for different events. Every single one of these zones brings something different to the event and ensures that the Olympics will be magnificent.
Copacabana Beach - The world famous Copacabana Beach is where many of the outdoor sports will be hosted in temporary buildings. The 4km stretch of golden sand is popular with both locals and tourists, and is where thousands of people gathered to hear the decision if Rio had won the bid to host the Olympics. Along the beautiful stretch of the beach, there are a huge number of hotels, restaurants, bars and cafes, making it the ideal place for spectators.
Barra da Tijuca - Barra is where the heart of the games will be taking place and where the Olympic and Media villages will be set up. The opportunities, which this development will bring to this area of Rio is staggering, and will enable the people of the city to be involved. The strong development promises and guaranteed funding helped Rio to achieve their goal of hosting the 2016 Summer Olympics.
Rio has an amazing reputation for being a party city and the organizers are hoping that the vibrant feeling continues throughout the Olympic Games. If you are visiting the city simply for the 2016 Summer Olympics, you will want to explore everything else the city has to offer. You will be guaranteed a vacation of a lifetime and the claim that you were in Rio for the Olympics.



Return From 2016 Summer Olympics to Brazil Sports

Return From 2016 Summer Olympics to BrazilCultureAndTravel.com