Belem Brazil - 5 Coolest Things to Do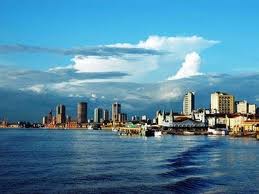 Belem Brazil is a stunning city situated alongside the Amazon estuary in the North of Brazil. This area of Brazil is a busy port and industrial area and is the gateway to the Amazon. It is ideally located on the Para River and was the first European colony to appear on the Amazon. There is a fantastic mix of old historical buildings nestled next to the stunning modern skyscrapers. More people are beginning to realize the full potential of Belem Brazil, and are taking the time to visit.
Monuments and Museums- There are several different museums and monuments to explore when you visit. The Museu de Arte Sacra is one of the most popular museums in the city and has some impressive exhibits. Adjoining the museum is the Palacio Episcopal, which is Belem's first church, and is incredible to explore. The church is impressive in size, before you even enter, however, once inside it is breath taking. Scattered around the city, you will find many other intriguing and fascinating sights to explore.
Fantastic Cuisine- The cuisine is incredible, and one of the main reasons that people comes back to the city time and time again. The culture influences a vast amount of the decisions where the cuisine is concerned. The aromas, tastes and incredible cooking skills are on display in many incredible restaurants all over the city. The Acai berry is traditionally eaten and made into juices in Brazil and is very popular in here. Freshwater crabs are also incredibly popular and can be found in the estuary. There are several national dishes that can be found in Belem, and you will leave feeling inspired.
The Amazon Biopark Zoo- This fantastic zoo attracts tourists from all over Brazil and is surrounded by rivers, swamps, forests and fantastic natural beauty. There are miles and miles of incredible hiking comprising of interconnected Ecosystems. The Biopark is a private investment and there are some incredible animal's houses there. The zoo was opened as an educational center; however, it is open to the public. You can explore the fascinating museum as well as being given a tour of one of the Ecosystems.
Central Park- Although the Central Park is quiet during the week at the weekend it becomes a vibrant place to be entertained. There is a magnificent collection of street vendors, entertainers and street food stalls available to enjoy. The performances in the park are free and both locals and tourists spend long hours enjoying the large variety of different entertainment. You need to remember that Belem Brazil is like all of the cities in this part of the world, which doesn't come to life until late.
Nightlife and Dancing- Partying is an enormous event all over Brazil, and Belem is no different and will attract the younger generations from neighboring cities to enjoy the dancing and nightlife. There are several different music venues all over Belem Brazil, and they cater for all tastes and budget. Whether you want live music or electric nightclubs, there is something for your taste. Going out too early will be a letdown, and to appreciate the real feeling of Brazilian nightlife you need to wait until the sun goes down.

Return From Belem Brazil to Travel To Brazil

Return From Belem Brazil to BrazilCultureAndTravel.com