Rio De Janeiro Airport - Five Things You Need To Know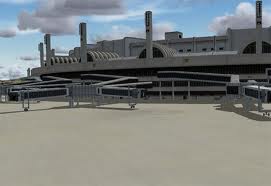 The Rio De Janeiro Airport that is the largest airport in Brazil is the international airport and is known as the Galeao International Airport. You also have a smaller one which will be named in our last tip.
When maneuvering through Galeao there are several things that a visitor needs to know to have the best possible experience. Rio De Janeiro Airport is the gateway for tourists to enjoy this beautiful and exciting city. In order to enhance your experience here are five tips for the traveler to the Rio De Janeiro Airport: 
Customs - The first and most important thing you need to know is that you must clear customs to get into the city. It is the first step that you will encounter when you step off the plane. This process is oftentimes easy and pain free but occasionally you may have a bump in the road. Keep in mind that there may be fees that you have to pay to clear customs and you may want to check on how much so you can have the money on hand. It would be terrible to be denied access because you could not pay the custom fees.
Luggage - Your luggage is also a big deal when you are traveling. It is recommended that you do not keep valuables in your luggage. Your luggage will go through many channels and the opportunity to pillage it at any time is always there. One way to prevent theft, at the airport and during transfers, is to connect your bags with twist ties. This adds an extra measure of security against theft.
Place to Stretch Out - If you have to spend the night at the Rio De Janeiro Airport then you will need to find a place to sleep quickly because good spots are taken quickly. The airport has been updated and there are more seats that allow sleeping than before but there is still a shortage of seats without armrests that allow you to stretch out.
Transportation - The airport offers reputable companies that can provide you with ground transportation without you getting charged too much or worse. It is not recommended to take a taxi that is in front of the airport unless it has been provided to you by the airport. Tourists oftentimes get ripped off by these drivers and they may not be licensed and bonded. Bus transportation is a cheap and safe way to travel but they may have limits on luggage. You need to have ground transport arranged before leaving the airport.
2 Rio Airports - Its important to note that there are two airports in Rio. One is the international airport, Galeão International Airport and the other is the local airport, Santos Dumont Airport. I had a friend from Rio almost miss his flight because he didn't pay attention and went to the Santos Dumont airport but his plane was taking off from Galeão.
If you're travelling international, you only need to go Galeão but if you're going inside Brazil, make sure before you go to Santos Dumont. A picture of Santos Dumont is listed below. It is a beautiful location right by the beach and Sugar Loaf mountain.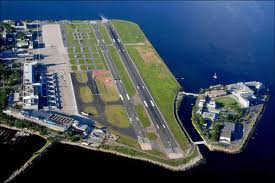 Rio De Janeiro is an exotic place to visit. You can make your trip stress free by following these airport tips and suggestions. Travel can be difficult but the more information you have will only make your trip more pleasant.