Hotels In Rio de Janeiro - What Are The 5 Best?
Hotels in Rio de Janeiro are in abundance. The trick is to finding the right hotel in Rio for you. Rio de Janeiro is one of the most visited cities in the world. People come from all over to see the beautiful scenery, rich history, and participate in Carnival. There are numerous hotels and resorts available to choose from due to this high influx of people that the area sees year round. The following are the five best hotel in Rio de Janeiro. 
Windsor Hotels
First up on the list is actually a chain of hotels called the Windsor Hotels. There are ten Windsor hotels scattered around Rio de Janeiro that are each more luxurious than the next. Each hotel offers gourmet dining, swimming pools that are heated in the winter, a variety of bars and lounge areas, top of the line fitness centers, and much more. Because there are so many, these are often the best hotels to try and book last minute. Just don't expect to get in to the hotels that are closest to the action.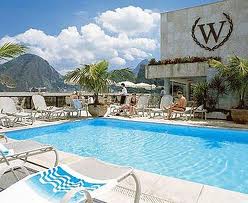 Sheraton Barra Hotel and Suites
The Sheraton is easily one of the most beautiful and modernized hotel in Rio de Janeiro. It has three different bars and lounges that offer some of the best food in Rio de Janeiro and conduct room service orders for guests. Each room has a private balcony or patio with an ocean view that will take your breath away. Be sure to book as early as possible because the Sheraton is often booked to capacity months in advance.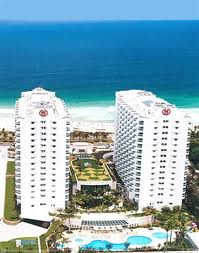 Copacabana Palace Hotel is one of the few Rio de Janeiro hotels that have withstood the test of time since 1923. Sometimes it is just called the Copacabana Hotel in Rio de Janeiro. The hotel offers all of the finest modern amenities while setting a regal atmosphere that will make you feel like a king or queen during your stay. It is one of the most expensive hotels in Rio de Janeiro but you get what you pay for and then some with each visit.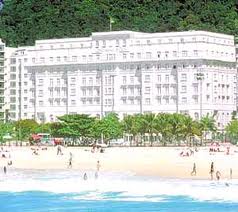 Marina Palace
This luxury hotel is placed right in front of Leblon Beach, boasting one hundred and fifty ocean view rooms. It is often located in the middle of or not far from the biggest events Rio de Janeiro has to offer. While you may need to book six months in advance to get in; from the central location to the rooftop pool, this hotel has it all and is well worth the wait.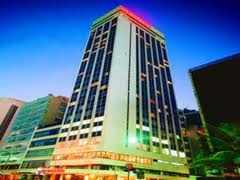 Caesar Park Ipanema Hotel
Caesar Park offers five different room categories to choose from; the deluxe city view, deluxe ocean front view, deluxe side view, junior suites, and Caesar Concept. Most of the categories are fairly standard except for the Caesar Concept rooms, which are the best of the best rooms that the hotel has to offer with butlers, shoe shines, and more for your pleasure while you stay. There are few other hotels in Rio de Janeiro that will cater to your as well as Caesar Park does for its Caesar Concept clients.